Furnace Installation & Repair Service In The GTA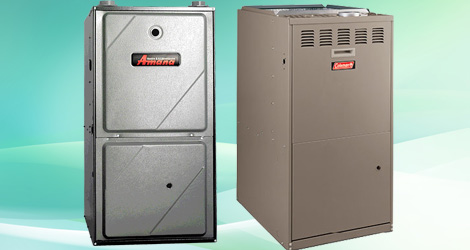 Whether it is time to replace your furnace with a newer model or whether you need emergency repairs, our technicians are the ones you want on the job. We, at GTA Heating & A/C Inc., have extensive experience working with all types of furnaces, and we use only the highest quality parts and materials on all of our projects, so you can be sure the work we do for you will hold up over the long term.
Types of Furnaces
If you are looking for a new furnace for your home, you will first need to determine which type of fuel you would like it to use. Gas furnaces are the most common mostly because gas is almost always the cheapest energy source available. If you do not have access to gas or if another type of fuel is cheaper in your area, you may opt for an electric or oil furnace.
Professional Furnace Installation Service
Once you are set on the type of fuel your furnace will use, you can take a look at other features furnaces offer and their respective energy efficiency ratings. This can be a great deal of information to sort through on your own, though. This is why our professional technicians will work closely with you every step of the way when you hire us for furnace installation service in the GTA. We will make sure the furnace that we install in your home is the best fit in terms of size and features to keep your home comfortable all winter long.
Furnace Repair and Maintenance
No matter what type of furnace you have, you will need a professional to maintain it from time to time to keep it running smoothly and efficiently. Our experts are up to that task, and we are always glad to take on new furnace maintenance customers. This type of service will not only keep your energy bills down, but it will also make it less likely that you will need emergency repairs in the future.
Our highly experienced and qualified staff specializes in customer service. We offer personal service at the highest level. All service technicians are fully qualified and trained to repair your problems. All service trucks are fully stocked and radio dispatched for rapid response. Our large fleet of service vehicles offers you reliable, same day and 24 hour emergency call service in the GTA area.
One of the most trusted and old service provider in the region
Broken Furnace Or Need a New One?
When you need a furnace repair in the GTA area, count on GTA Heating & A/C Inc.
Contact Us Now