HVAC Contractors In Woodbridge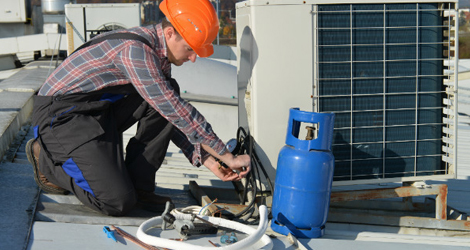 If you are looking for best-in-class HVAC services in Wood Bridge, you have landed at the right place. At GTA Heating & A/C Inc., we offer sales, installation and maintenance of almost all brand of HVAC systems efficiently. From repairing the minor issue to replacing the entire system, we are committed to providing professional services to our clients.
We employ the qualified and experienced HVAC technicians in Wood Bridge who are ready to assist you whenever a malfunction occurs in your cooling and heating system. Whether you need 24/7 emergency service or looking for preventative maintenance, we are here for you.
Our Comprehensive Services
GTA Heating & A/C Inc. is a full-service heating, ventilation and air conditioning company in Wood Bridge. From installation to ensuring your system perform correctly around the year, we have got you covered. Our wide array of service include:
Heat Pump
Furnaces
Fireplace
Water Heaters
Boiler
Air Conditioners
Water Treatment System
Ductless System
High-Velocity System
Hydronic Heating
Residential & Commercial HVAC Services
For the past many years, we have been serving our residential and commercial clients with HVAC services in Wood Bridge. With our team of the licensed and insured technician, you can rest assured to get the highest quality of services to any simple to a complex issue with your heating and cooling system. We provide up to two years of standard labor warranty. Rely on us to get:
Registered Technicians
24/7 Emergency Services
No Overtime Charges
Lifetime Warranty