Water Treatment System Installation And Repair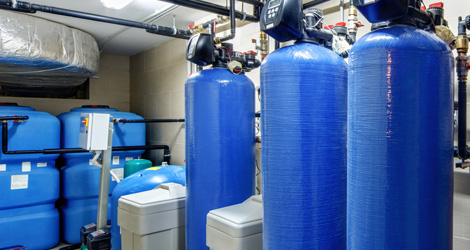 Finding the right water treatment system for your home is no easy task. Because there are so many different contaminants that can find their way into your home water supply, you need to make sure that the water treatment system you choose will target and remove the ones that are affecting your water. To do this, you need the help of a professional who can test your water and put together a comprehensive water treatment plan tailored to your needs. We service all brands of water treatment systems.
GTA Heating & A/C Inc. offers a full line of water treatment system installation and replacement services to the GTA customers. We are committed to keeping your fresh water supply clean and free of impurities, and we will work with you every step of the way to make sure you get exactly the water treatment system you need. We carry a selection of water filters, reverse osmosis systems, water softeners, and specialty cartridges and housings, so you can be sure your water treatment system will include all of the specific elements your home needs.
Hydroflow Canada
Hydroflow is the solution provider for residential, commercial & industrial water treatment requirements
Compact electronic HydroFlow water conditioning system in your home you will enjoy a consistent hard water solution that will deliver a measurable, economic benefit, while making a substantial improvement to our environment. HydroFlow's electronic water conditioners install in about the time it takes to change a water filter. No plumbing is required.
HydroFlow units are available for home spas, saunas, swimming pools, and recreational vehicles. Their small size means they can be unhooked and taken with you when you move.
Contact GTA Heating & A/C Inc.
If you are interested in installing a water treatment system, contact our professionals. We deliver the best possible service with 100% satisfaction guarantee.