HVAC System Installation And Repair Contractors In Milton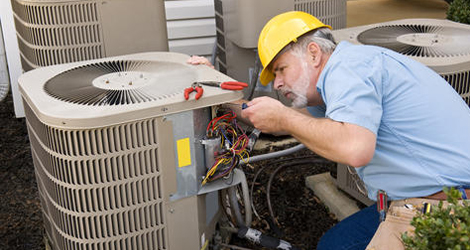 If you have an outdated & inefficient HVAC unit that causes an expensive repair, you must replace it. In case your existing heating & cooling appliances create problems like irritating noise and disappointing performance then you need to repair it. This is where GTA Heating & A/C Inc. come in. We are here to deal with your entire issues related to the HVAC systems.
We provide sales, installation and maintenance of heating and cooling units at a budget-friendly cost. Our team of highly skilled HVAC technicians in Milton is equipped with the latest tools and technologies to tackle all minor to major issues of your system. Our services are backed up with two years of labor warranty.
What Do We Offer?
With the temperatures changing outside, you depend on the HVAC system to maintain comfortable indoor. We have a large selection of quality heating and cooling units:
Heating Systems: Gas/ electric heaters, boiler, hot water tanks, tankless water heaters, heat pump, fireplaces, heaters and all types of furnaces.
Cooling Systems: Rooftop systems, central air conditioner systems and ductless air conditioning systems.
Water Treatment System: Water filters, reverse osmosis systems, water softeners, cartridges & housings and hydroflow's units and more.
Air Quality Equipment: Humidifier and dehumidifiers, air filter, air purifiers and heat & energy recovery ventilators.
What Makes Us Different?
We are at your service 24 hours, call us any time of day or night.
We offer a wide selection of products and prompt response services
We are your locally owned, licensed and insured company
We service both residential and commercial HVAC units
We provide a lifetime warranty on our workmanship
At GTA Heating & A/C Inc., we strive to go beyond the expectations of our clients. Whether you call us for an emergency repair or want to schedule regular maintenance of your HVAC system in Milton, we have experience and expertise to serve you better every time.