Affordable HVAC System Installation And Repair In Richmond Hill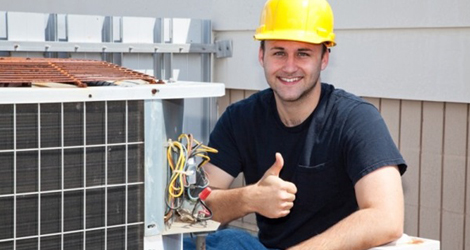 Whether you are looking for HVAC emergency services or need preventive maintenance and cleaning, you can always count on us to get quality services. At GTA Heating & A/C Inc., we specialize in providing, sales, installation and maintenance of a wide variety of heating and cooling units in Richmond Hill.
Our team of HVAC contractors is equipped with state-of-the-art diagnostic tools to find what causes problems in your units and provide an appropriate solution. Our goal is to serve you with the highest quality services that meet your needs and budget.
Our Services
For the past many years, we have been serving our residential and commercial clients with 24/7 emergency services for heating, ventilation and air conditioning units in Richmond Hill. We are ready to help you with:
Furnaces
Fireplace
Ductless System
High-Velocity System
Hydronic Heating
Water Heaters
Boiler
Air Conditioners
Water Treatment System
Heat Pump
Your Comfort Is Our Priority
GTA Heating & A/C Inc. is one of the most trusted HVAC companies in Richmond Hill and the Greater Toronto Area. We understand that working heating and cooling unit are necessary to maintain the ideal temperature inside your premises. This is why we provide quick, efficient and affordable HVAC sales and installation and maintenance at a competitive price.
Reasons To Choose Us
A 30-minute call before the technicians arrives at your premises.
No hidden charges, no overtime & no diagnostic fee
Lifetime warranty on workmanship & 2 years labor warranty
Licensed, bonded & registered technicians
100% customer satisfaction on HVAC services