Rooftop Unit Installation, Maintenance And Repair In The GTA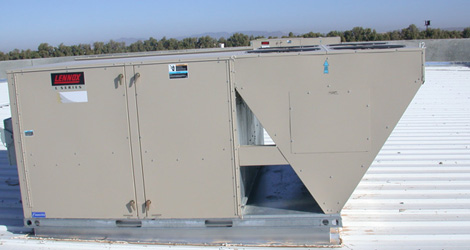 Are you looking for a rooftop unit installation service for your commercial property in the GTA? If yes, then you have come to the right place. At GTA Heating & A/C Inc., our qualified professionals efficiently handle installation, maintenance and repair of your rooftop unit. We make sure that you enjoy the full potential of this great commercial HVAC system.
If you are interested in learning more about rooftop units, feel free to contact us. Our licensed and insured technicians will make sure all your commercial rooftop unit installation, maintenance and repair services are performed in a timely and efficient manner.
Benefits of Rooftop Packaged Systems
Rooftop packaged system is a centralized system that meet all the heating and cooling needs of your building. The system is conveniently located on the roof. They offer a variety of benefits, including:
Lower Repair Costs: When some issue arises with a traditional system, technicians need to inspect an indoor and outdoor unit that takes much time to diagnose the problem. On the contrary, with a flat roof HVAC system, identifying and resolving the problem happens more quickly, saving you money!
Better Energy Efficiency: It helps you curtail the energy costs as rooftop units don't have to work hard to provide warm or cool air through complicated ductwork.
More Flexible Design: These systems are efficiently designed in modules. So, if you want to expand the building, you don't have to replace the entire system. Just add another module and you are done. One module is capable of doing a lot of work so rooftop unit is ideal for a variety of buildings.
Rooftop Unit Installation, Repair & Maintenance in the GTA
Here at GTA Heating & A/C Inc., we're the leading HVAC contractors in the entire Greater Toronto Area. Our certified technicians will help you choose the best flat roof heating and cooling system for your home or business. We are competent to install, replace and repair any make and model of rooftop units efficiently. Call us today to schedule your service today!
Why Choose Us?
At GTA Heating & A/C Inc., we are committed to providing our customers with the highest level of service in the HVAC industry. We closely work with you to determine if a rooftop packaged system is the best option for your building and what size you require to keep your property warm and cool. For the past many years, our technicians have been exceeding customers' expectations in the GTA.
One of the most trusted and old service provider in the region
Call Us Today To Get Your Ductless AC Repaired!
Contact Us Now